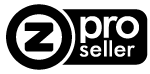 Welcome to Steel Cross Graphics

If you're looking for Christian and Patriotic t-shirts & gifts, you've come to the right place.

Our Christian and Patriotic designs are customizable and make great gifts for anyone or any occasion. Why purchase something off a store shelf when you can order from our collection of online merchandise and add your own personal touch. 

About Us

Steel Cross Graphics has been in business since 2011. We are an online only business based in San Tan Valley, AZ. 

Recently, we began to use Zazzle.com to power our online store. This association allows us to sell our designs on many different customizable products.